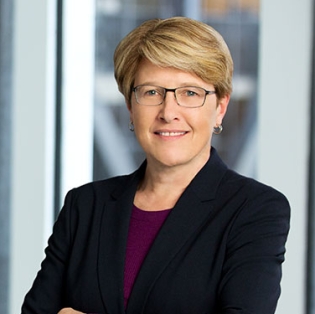 Overview
Gayle Gough is the Managing Partner of Gough & Hancock. She founded the firm with the goal of delivering outstanding legal services and creating an environment for lawyers to excel. Gayle is a seasoned defense attorney with more than 25 years of litigation experience. She has tried cases before juries, judges, and arbitrators; served as regional counsel, liaison counsel, and supervising counsel in statewide litigation with multi-million dollar exposure; and resolved hundreds of cases through individual negotiations and structured programs. Gayle is a skilled litigator who knows how to achieve results.
Prior to establishing Gough & Hancock, Gayle was an equity partner at an international law firm and served various roles in management during her years with the firm. She serves as a court-appointed judicial arbitrator for the San Francisco Superior Court and has written for the California Education of the Bar (CEB).
Education
Georgetown University, School of Foreign Service , B.S., Foreign Service, 1981. Studied abroad in Taipei, Taiwan
University of San Francisco Law School, J.D., 1991, summa cum lade. Graduated first in class. Member of the University of San Francisco Law Review and authored article selected for publication. Recipient of numerous awards, including the Dean's Award, Retention Scholarship, and ten American Jurisprudence Awards.
Judicial Externship:
Hon. John Benson, California Court of Appeal